What's New
Posted on: Feb 08, 2018 at 6:36 AM
Happy birthday Carolyn.
Posted on: Feb 10, 2017 at 8:19 AM
Do you miss me?
Posted on: Dec 13, 2017 at 9:08 AM
Happy birthday, call if you are ever in Marin.
Posted on: Oct 13, 2017 at 10:15 AM
Happy birthday Marcia.
Happy birthday you old horse trader.
Posted on: Aug 09, 2017 at 7:52 AM
Happy birthday Bob
Posted on: Jun 24, 2017 at 9:06 AM
Happy birthday Timmy
Still alive 'n kickin' I see. Want to join our pool? $100.00 every year to a special fund held by me. Last one alive gits the bucks.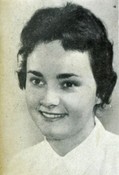 Hope you had a great birthday!