In Memory
Fredric R. Manfredi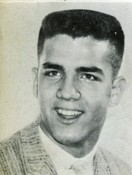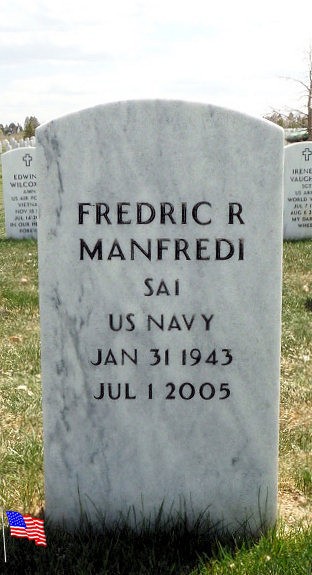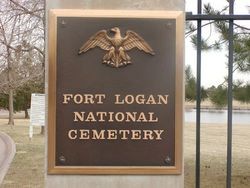 FREDRIC R. MANFREDI
Fredric R. Manfredi was born January 31, 1943 and passed away on July 1, 2005. For many years he resided in Denver, Colorado. He served with honor in the US Navy. He is buried at Fort Logan National Cemetery, Denver, Colorado. There is no known next of kin. www.findagrave.com/cgi-bin/fg.cgi
Plot: Section 25, Site 340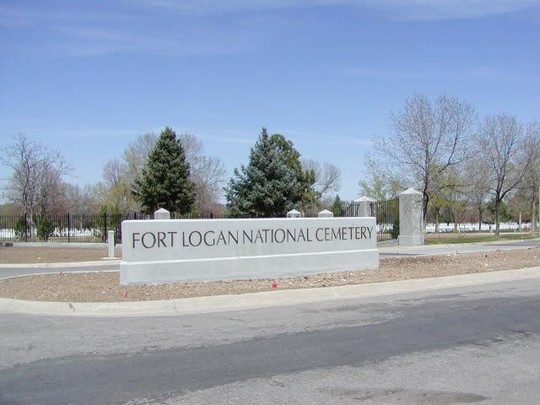 For those of you who knew him when he was in high school or in the navy, it will not surprise you to learn that Fred became a brilliant thinker who: during his twenties completed a masters degree in communication at the University of Colorado; during his thirties worked on his doctorial research in communications; and in his late forties went to Stanford to complete his doctorate. He believed that working-class men spoke with an eloquence and clarity that was worthy of study and emulation. Fred chose his plain words carefully, even when he spoke a twenty-mile-a-minute tirade of pent up thoughts. His critiques were always spot-on, as those of us who occasionally found ourselves as the target of his critical appraisal can testify.

He also wrote carefully, noting his observations in skillfully crafted sentences; in fact I read many of the pages he wrote about his research into naval history and ships. Gentlemen who served in the military, honestly I've never understood the history of battle plans similar to intricate chess games, even though Fred was an excellent teacher. It was easier for me to understand physics (which is not my strength) than subtleties of troop placement, ship construction, and military leadership. Hopefully in a box somewhere sits that manuscript for I am certain that it is a valuable contribution to naval history.
Fred used to say that he supported his bad habits (lodging, meals, and long hours of study) by doing a plain man's job that required little more front-end investment than a paper bag of trisodium phosphate, a bucket, a sponge, and a squeegee. Playing upon the image of the early nineteenth century "man on the flying trapeze", for twenty years Fred sported a luxurious handlebar mustache as he washed windows like a dancing acrobat. During the '70s and '80s he ran a lucrative window washing business that included some multi-storied office buildings in downtown Denver. His favorite windows were on buildings no higher than two stories where scaffolding wasn't necessary and he didn't have to be Spider Man dropping on threads from a thirty floor skyscraper. I spent many an hour waiting while he finished windows and what I saw was a graceful man silently meditating as he worked; it was like watching an active monk repeating OM with each stroke of his squeegee.
One of his dearest friends was the abbot at Saint Benedict's Monastery in Snow Mass. We escaped the din of the city and camped in a barn there that was used for hay storage. I watched the grass grow while Fred visited his dear friends within the monastery. One of his hidden desires for scores of years was that he wanted to be an integral part of that community. He deeply appreciated the simple tasks of raising chickens for eggs, gardening, baking, and participating in the alternating rounds of prayer and fellowship. He was told that he was bigger than life and that his intense energy was not suited to such a small community. Perhaps the abbot was wrong; perhaps he was right. What I witnessed was a deeply contemplative man who created a life grounded in the ways a solitary monk lives.
Fred was extremely loyal to his friends and those friendships stretched for decades through the challenges that living fully brings to men and women. Unless his heart had been broken over and over again by a relationship, Fred remained a friend until his last breath. There is something amazing about a man who repeatedly sits at his friend's table, quietly taking in the momentary joys and miseries of that true friend's life. He was a man who appreciated the heroic efforts required to mature into the person each was destined to become. Often friendships drop by the wayside when personal transformation happens; not so with Fred. He was evolved psychologically, investing care and concern in his own maturation, as well as that process he wisely perceived in the lives of those he loved.
In his fifties Fred marveled that he had lived years past the time he thought that he should have perished as a high-wire man swinging above the crowds while he peered into offices as though he were a fly on the wall of multiple glass-walled dramas. He hadn't planned for poor health, disillusionment, or bachelorhood so late in life. He was astounded that this had crept up felling him. In his younger years he rose to the occasion through heroic endeavors. I pray that he was able to do so again for we need heroes in our lives who point us toward meaningful lives during our elder years.
I have oodles of short stories that Fred used to point out a better way to live. However, I realize that those lessons say more about me than they do of him. Instead as I wrote this I tried to look at his life as though I were the one washing the window peering onto Fred's activities.
Bless you, Fred, for remaining my confidant and loving friend.
------------------
I don't know where you'd post this. I'd thought about putting bits and pieces on the Virtual Grave website, but there are probably limits to the number of words. Let me know what you do with it.
Antone, I also wrote to St. Benedict's monastery in the hopes that Father Michael can help locate one of Fred's relatives. I sent you a copy of that email.
Blessings,
Suzanne

The personal life
deeply lived
always expands into
truths beyond itself.