In Memory
Pat Nolan (Moritz)
Dear Classmates, Yesterday Patricia Nolan Moritz died surrounded by her loving family . She is survived by her husband Don of nearly 49 years She was loving mother of Bill, Steve(Nicole), and Greg Moritz. She was grandmother of 'Michael , Lauren,Bella,and Lexi Moritz . Sister to Catherine Aydeloyette, Mary King, Nora Wineberg,Tim Nolan and the late Terry Nolan She joined the class of 1961 in 1960.
Sent by Collen Handley Conley: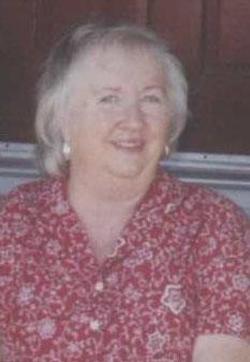 PATRICIA ANN MORITZ
(September 3, 1943 - July 2, 2014)
Passed away at home in Cotati, CA, July 2, 2014, beloved wife of Don Moritz. Loving mother of Bill (Myrna) Moritz, Steve (Nicole) Moritz and Greg Moritz. Cherished grandmother of Michael, Lauren, Bella and Lexi Moritz. Adored sister of Catherine Aydelotte, Mary King, Nora Wineberg, Tim Nolan and the late Terry Nolan. Dear aunt of Elisabeth and Jeff Aydelotte. A native of Hollywood, CA. Age 70 years. Pat, a longtime Sonoma County resident, was retired after 20 years as a drivers examiner for the DMV in the Petaluma office. She and Don were active over the years with the athletic programs at Casa Grande High School and St. Vincent's High School where their sons attended. Visitation will be held, Thursday, July 10, 2014 from 6:00 pm to 8:00 pm with the Vigil Service commencing at 7:00 pm, at PARENT-SORENSEN MORTUARY & CREMATORY, 850 Keokuk St., Petaluma. Family and friends are also invited to attend the Funeral Mass, Friday, July 11, 2014 at 10:00 am at St. James Catholic Church, 125 Sonoma Mountain Parkway, Petaluma. The family prefer that memorials be made to Hospice of Petaluma, 416 Payran St., Petaluma, CA 94952.